Podcast: Play in new window | Download
Subscribe: iTunes | Android | RSS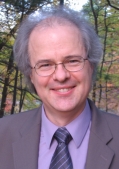 We're wrapping up our interview with author, corporate speaker, and double bassist Justin Locke today. Justin is the author of Real Men Don't Rehearse, a book filled with wonderful anecdotes about his life in the music business. Justin was a freelance double bassist in the Boston area for nearly two decades, working regularly during that time with the Boston Pops and other area ensembles. We began this interview on CBC 50 back in December 2007, so check out this episode for tales from Justin's early years playing the bass and getting started on the Boston freelance scene.
Justin shares some absolutely delicious stories from his book on this episode, and we also chat about how Justin came to develop his family concerts Peter VS the Wolf and The Phantom of the Orchestra. The Missoula Symphony recently performed Peter VS the Wolf, which was reviewed here in the Missoulian. Missoula arts critic Rob Chaney writes:
The Missoula Symphony Orchestra unanimously convicted a canine predator of duckicide Friday, despite strong indications from the community that the suspect was innocent. Two packed theater-fulls of area fourth-graders were deeply divided in their verdict at the end of "Peter Versus The Wolf," although they generally professed amusement at what was essentially a show trial. Symphony conductor Darko Butorac confessed afterward that the whole presentation was a ploy to entice local youth into greater interest in music. According to court records compiled by composer Sergei Prokofiev, David "Wolf" Mills-Low was accused of duckicide for allegedly devouring a semi-domesticated mallard "in a single gulp." A farm boy named Peter (aka Eric Wills) was the chief witness. He testified that he was preventing a cat from eating a bird when Wolf made his unprovoked attack on the duck.
Check out a video of the Missoula Symphony performing Justin's concert program here.
Justin also shares some really excellent advice for performing musicians on how they can better market themselves to contractors and the general public. Enjoy!
Join the newsletter
Subscribe to get our latest content by email.