Podcast: Play in new window | Download
Subscribe: iTunes | Android | RSS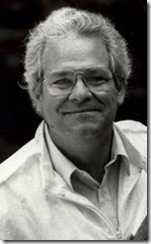 We're continuing our chat (check out part on on episode 73) with Michigan State University and Interlochen Arts Academy double bass instructor Jack Budrow this week on Contrabass Conversations. In addition to helping place students in major orchestras across the globe, Jack has had a very distinguished performance career as a former member of the Houston Symphony, Santa Fe Opera Orchestra, and as Principal Bass of the North Carolina Symphony.
Jack discussed several topics of great interest to double bass students and performers with co-host John Grillo and me, including:
musical leadership and qualities of good principal bassists
qualities found in good conductors
how music students are seeing fewer and fewer concerts
emotion in music – country music's got it
limitations of rock music in conveying emotion
body maintenance and how to stay healthy as a bassist
We also feature music from double bass performer and composer Peter Askim. Learn more about Peter at his website www.peteraskim.com. Enjoy!
About Jack Budrow:
Jack Budrow is professor of music and co-chair of the string area at the Michigan State University College of Music.
He has enjoyed a long and varied career in double bass performance and teaching. Budrow has been a member of the Houston Symphony, and principal bass of the North Carolina Symphony, Santa Fe Opera, and the American National Opera orchestras. A well-known teacher, Budrow's students play in many of America's symphony orchestras, including Cincinnati, San Francisco, Atlanta, Houston, Charleston, San Antonio, the Michigan Opera, and the Army Band. Internationally, he has placed students in the Oslo Philharmonic, Israel Philharmonic, Munich Radio Orchestra, and the Caracas Symphony.
Each summer, Budrow teaches at Interlochen Center for the Arts and Indiana University. He serves on the board of directors of the International Society of Double Bassists, and was a judge for their most recent International Solo Bass Competition. Budrow has presented master classes throughout the United States, including the Cleveland Institute, Florida State University, University of Houston, Indiana University, University of Michigan, Peabody Conservatory, and University of Texas. In addition, he served as the bass section coach at the National Orchestral Institute and New World Symphony. Budrow received his B.M. from Bowling Green State University.
About Peter Askim: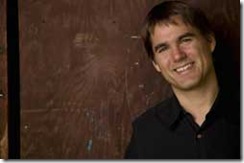 Active as a composer, conductor and double bassist, Peter Askim is the Music Director and Composer-in-Residence of the Idyllwild Arts Academy. He has been a member of the Honolulu Symphony Orchestra and served on the faculty of the University of Hawaii-Manoa, where he directed the Contemporary Music Ensemble and taught bass, theory and composition. He has had commissions and performances from such groups as the Tokyo Symphony Orchestra, the Honolulu Symphony, Orchestra Asia-Japan, the International Society of Bassists, the Yale Symphony Orchestra, the Idyllwild Arts Orchestra, the Portland Chamber Music Festival, and Serenata Santa Fe, as well as by performers such as flutist/ conductor Ransom Wilson, Metropolitan Opera soprano Lauren Flanigan and Grammy-nominated soprano Judith Kellock. His compositions are published by Liben Music Publishers, Discordia Music and the International Society of Bassists, and his music is recorded on the Gasparo and Albany labels.
Musical Selection:
Edge for Solo Double Bass – written and performed by Peter Askim
Link of the Week:
Music Provided by:
Special thanks to Daniel Chmielinski for technical assistance – www.carsleuth.net
Show Notes:
Release Date: 4/26/08
Length: 57:20
listen by phone: +1 (360) 227-5632
call our comment line (24 hour voice mail): +1 (206) 666-6509
Website: www.contrabassconversations.com
E-mail: feedback@contrabassconversations.com
Blog: www.doublebassblog.org
Podcast T-shirts, hats, and more: www.cafepress.com/doublebass
MySpace: www.myspace.com/cbcpodcast
Facebook: www.facebook.com/group.php?gid=17621298264
Theme song by Eric Hochberg: www.erichochberg.com
This show is brought to you by TalkBass.com, the largest community of bassists on the Internet. Join in the conversation at talkbass.com/cbc.
Check out our jazz forums at JazzDoubleBass.com.
Join our Facebook group and share videos, chat on discussion boards, leave ideas for the show, and interact with other bassists!
To get Contrabass Conversations downloaded automatically to your computer (for free!), you can subscribe in iTunes:
Click here to subscribe through e-mail or through another program besides iTunes
Join the newsletter
Subscribe to get our latest content by email.