Podcast: Play in new window | Download
Subscribe: iTunes | Android | RSS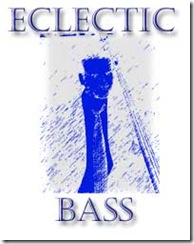 We're featuring music from Louisiana Philharmonic Principal Bass Dave Anderson on this week's Eclectic Bass episode. Learn more about Dave on his MySpace page, order Dave's compositions here, and check out our interview with Dave here.
Tracks played:
"Teen Town" by Jaco Pastorius
"Surf Ride" from Yule Logs by Dave
"Schweik Fahrt" featuring Dave and Hal Robinson
Quintet Mvt. 4 by Dave featuring Sid King and the Kentucky Center Chamber Players
"Blew Cheeze" featuring Dave and pedal steel guitarist Dave Easley
"12-Tone Hip Bop" by Dave
Special thanks to The Bass Gang for our theme music
Join the newsletter
Subscribe to get our latest content by email.