Podcast: Play in new window | Download
Subscribe: iTunes | Android | RSS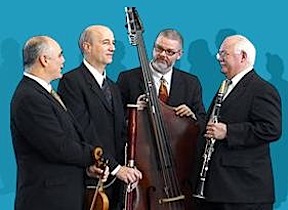 Welcome to Exploring Chamber Music with Chicago Symphony bassist Brad Opland and the Chicago Chamber Musicians. This Contrabass Conversations special series highlights chamber music that includes the double bass. Learn more about the Chicago Chamber Musicians by visiting their website at chicagochambermusic.org.
Today's program features several works by double bass virtuoso and composer Giovanni Bottesini. All works were recorded live on January 3rd, 2004, at Preston Bradley Hall in Chicago.
Today's Program:
Our first piece on the program is the Gran Duo in A for Clarinet and Double Bass by Giovanni Bottesini. This performance features Larry Combs on clarinet and Brad Opland on bass
Our next piece on the program is the Gran Duo in A for Violin and Double Bass, with violnist Jasmine Lin joining Brad for this next segment
We conclude today's program Bottesini's Passione Amorosa, performed here today by bassists Brad Opland and Dan Armstrong.
Check out more Exploring Chamber Music episodes at the show page on Contrabass Conversations, and listen to Brad Opland's interview on Contrabass Conversations here.
Subscribe to the podcast!
Thank you very much for tuning in to today's episode of Exploring Chamber Music. If you're listening to this program on the web, thank you very much for doing so, but please consider subscribing to Contrabass Conversations. Subscribing is free and enables these programs to be downloaded in the background for playback on your stereo, computer, or portable device. Visit contrabassconversations.com for subscription information and visit chicagochambermusic.org for details on upcoming Chicago Chamber Musicians programs.
Join the newsletter
Subscribe to get our latest content by email.