Podcast: Play in new window | Download
Subscribe: iTunes | Android | RSS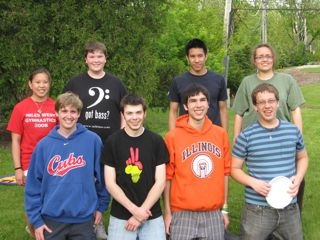 We're changing up the podcast format for today's show and featuring a group of present and former members of the Midwest Young Artists program located on the North Shore of Lake Michigan in metro Chicago. As an educator, I find it very interesting to hear the perspective of younger bassists–what they enjoy about performing, if they're planning on majoring in music during college, and how they ended up deciding on a particular school for college.Several of these young bassists are my students, and I've worked with them all in the Midwest Young Artists program for several years, so it's a personal pleasure to be a part of their musical education.Learn more about the Midwest Young Artists at their main site or through their podcast (which I host), and you can check out some of the bassists we're chatting with online through the following links:
 Links:
Donation Opportunity for ISB Members
Special thanks to Daniel Chmielinski for technical assistance – www.carsleuth.netShow Notes:Show Number: 81Episode Date: 5/31/08Episode Length: 34:23E-mail: feedback@contrabassconversations.comBlog: www.doublebassblog.orgPodcast T-shirts, hats, and more: www.cafepress.com/doublebassMySpace: www.myspace.com/cbcpodcastJoin our Facebook group and share videos, chat on discussion boards, leave ideas for the show, and interact with other bassists!Facebook: www.facebook.com/group.php?gid=17621298264Theme song by Eric Hochberg: www.erichochberg.comThis show is brought to you by TalkBass.com, the largest community of bassists on the Internet. Join in the conversation at talkbass.com/cbc.Check out our jazz forums at JazzDoubleBass.com.To get Contrabass Conversations downloaded automatically to your computer (for free!), you can subscribe in iTunes
Click here to subscribe through e-mail or through another program besides iTunes 
Join the newsletter
Subscribe to get our latest content by email.