Podcast: Play in new window | Download
Subscribe: iTunes | Android | RSS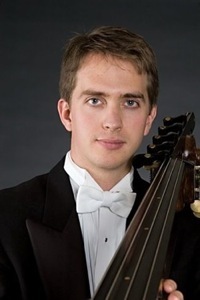 We're concluding our interview with San Diego Symphony Principal Bass Jeremy Kurtz on this week's episode of Contrabass Conversations, plus featuring excerpts from Jeremy's captivating new solo album Sonatas and Meditations, which can be purchased through the new International Society of Bassists store at www.ISBstore.com. . Check out part 1 of the interview here, and learn more about Jeremy at his website jeremykurtz.com. Enjoy!
About Our Sponsor:
The String Emporium specializes in upright, double basses. They pride themselves on offering only the very best upright basses. Whether you are looking for the finest antique bass, a new carved bass, or even entry level student basses, they have the best basses and the most affordable prices found anywhere. They also sell bass covers, flight cases, bows and bass related accessories. Check them out online at www.stringemporium.com.
Join the newsletter
Subscribe to get our latest content by email.