Podcast: Play in new window | Download
Subscribe: iTunes | Android | RSS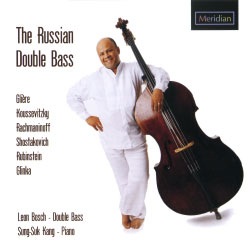 We're featuring two tracks from U.K. bassist Leon Bosch's new solo album The Russian Double Bass, which was released on Meridian Records this month. Leon has been a musical guest on the podcast twice before, and I really hope you enjoy this all-music episode of excellent music played by this wonderful musician.
Tracks Featured:
Rachmaninoff Vocalise
Glière Tarantella
Join the newsletter
Subscribe to get our latest content by email.