Podcast: Play in new window | Download
Subscribe: iTunes | Android | RSS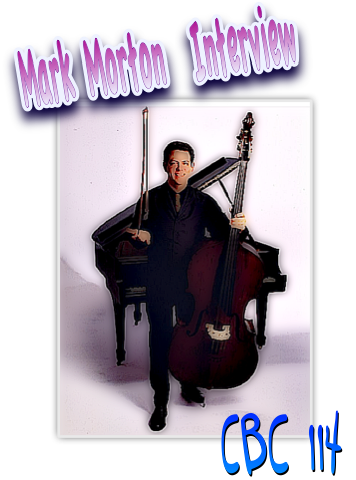 We're featuring an interview with double bassist Mark Morton, who is currently professor of bass at Texas Tech University in Lubbock, TX and has also served as Principal Bass of the Columbus Symphony. Mark was the first prize winner at the International Society of Bassists Solo Competition, and he was the assistant double bass instructor for Gary Karr at the Hartt School of Music. He is well-known for writing and publishing the "Dr. Morton" series of books on the art of bass playing, and he is the founder of the American School of Double Bass.
We talk about double bass technique in great detail during this interview, particularly about Mark's approach to left hand fingering systems and his Simandl-Plus® system of fingering.
We're also featuring a track from Haberdashery titled "Malbec" – learn more about this ensemble online at haberdasherymusic.com.
Links:, Trios for Deep Voices, Texas Tech School of Music
Join the newsletter
Subscribe to get our latest content by email.