Podcast: Play in new window | Download
Subscribe: iTunes | Android | RSS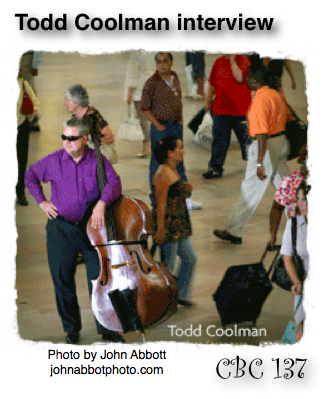 We're featuring an interview with jazz bassist Todd Coolman on the podcast. This episode is guest hosted by double bassist Win Hinkle, who interviewed Rufus Reid previously for Contrabass Conversations as well.
After listening to this interview, I went out and downloaded Perfect Strangers, Todd's newest album, and I highly recommend it to listeners. Truly top-notch and extremely enjoyable playing all around! We'll begin today's episode with a brief excerpt from Crescent City Ditty, and well conclude with Todd's bass solo from Connotation. Both excerpts are from Todd's new album and you can find it on iTunes here.
Join the newsletter
Subscribe to get our latest content by email.