Podcast: Play in new window | Download
Subscribe: iTunes | Android | RSS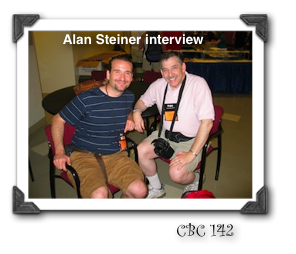 We're featuring double bassist Alan Steiner on this week's episode of Contrabass Conversations. A graduate of the Curtis Institute, Alan performs regularly with the Chicago Sinfonietta and Lake Forest Symphony. In addition to maintaining a private double bass studio, Alan teaches bass each summer at the Birch Creek Music Performance Center in Door County, Wisconsin.
The topic of discussion for today's brief (15 min) episode focuses on tips for helping students to make quality audition tapes. Alan listens to many audition tapes each year when choosing bassists for the Birch Creek Symphony, and he offers advice to help students make better tapes and get more out of the process. Enjoy!
Join the newsletter
Subscribe to get our latest content by email.