Podcast: Play in new window | Download
Subscribe: iTunes | Android | RSS
We're chatting with David Cutler, the author of The Savvy Musician, this week on Contrabass Conversations.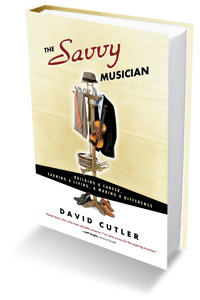 This new book is filled with excellent and informative about musical entrepreneurship, product development, branding, marketing, networking, and much more. I hope that you enjoy this interview and check out David's book, and be sure to also visit his blog, which is a great supplement to the book and quite entertaining.
Join the newsletter
Subscribe to get our latest content by email.