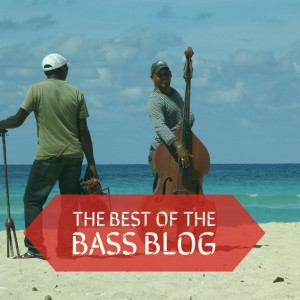 There's a lot of content on this blog (almost 4000 posts)!  This is a quick guide to point you toward the most useful stuff.
Check out our summer camps page and broaden your horizons with some summer musical experiences!
Here are some of the blog's most-viewed posts:
My podcast Contrabass Conversations has been providing quality content to the double bass community for the past decade and facilitating some great conversations and relationships.  With over two hundred episodes and a million downloads, this show is having an ever-growing positive impact on the bass world.
Here are some of our most popular interview episodes:
Be sure to download our free app for iOS and Android and get bonus content for each new episode, helpful practice tools, and a free copy of my book Road Warrior Without an Expense Account!
You way also be interested in checking out:
You can always drop me a line at doublebassblog@mac.com–I'd love to hear from you!